Facebook AI Research and Matterport Cooperate to Release the World's Largest Dataset of 3D Spaces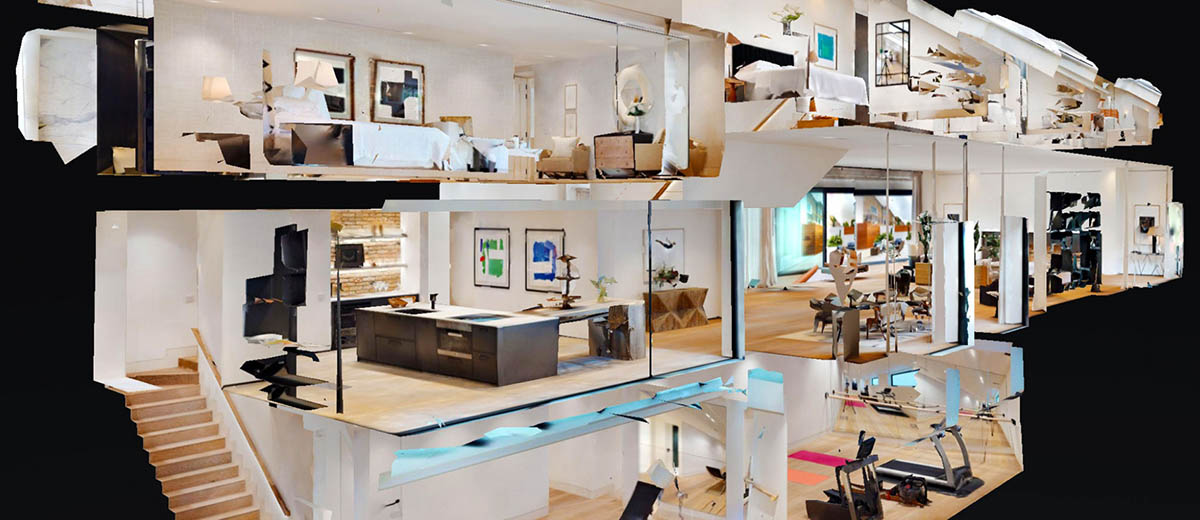 Facebook AI and leading spatial data company Matterport are teaming up to "help change the way we work and live."
Matterport has created a 3D data platform that can turn any real-world environment into an accurate and immersive digital twin, or 3D render and counterpart of a real-life object, person or place.
The US firms have collaborated to create the "Habitat-Matterport 3D Research Dataset" (HM3D)—a database of 1,000 digital twins of indoor spaces.
Matterport's digital twin library is now the biggest of its kind and has seen wide enterprise-level usage across 130+ countries. Founded in 2011, the California-based firm has since expanded its headquarters across cities such as the British capital of London and Asian tech and finance hub Singapore. Matterport can secure businesses in sectors such as engineering to hospitality, with efficient and modern working methods. HM3D can also train embodied AI and robotics using the FAIR's Habitat Simulator.
Embodied AI allows robotics and advanced AI to interact and solve problems in a virtual space, and is used for research in the new technology by integrating AI assistants into everyday life. Digital twins will also train AI and train robots to navigate and understand real-life 3D spaces.
Examples laid out in Matterport's announcement video show visualisations in augmented reality (AR) headsets that assist with daily tasks.
According to Dhruv Batra, research scientist at Facebook AI, AI trained under HM3D will recognise objects and follow instructions with greater speed and accuracy in the near future. Batra explains the potential of embodied AI, stating: "Now imagine a world in which an AR assistant can tell you, 'Hey, you forgot you keys on the coffee table'."
Facebook's Augmented Future
Embodied AI could quickly become a key feature of Facebook's rumoured Project Aria, the company's Reality Labs initiative aimed at building its first generation of wearable augmented reality (AR) devices.At this year's F8 Refresh event, Facebook revealed its new AR tools for enterprise along with the new Oculus Quest version 30 for enterprises.
Currently, enterprise use of HM3D is minimal as the platform is available for free, but only for academic and non-commercial research. But firms may see more diverse integration options for enterprises as experimentation and research of the platform continues.